Keyword Suggestion Tool
Pick the right keywords to target in your SEO and PPC campaigns
Analyze core keyword parameters
Difficulty score
Get an idea of how difficult it will be to get a web page to Google page one by targeting a specific keyword. As a rule of thumb, keywords targeted by websites with high domain authority will have a higher difficulty score.
Search volume
Find out how many monthly organic searches the selected keyword gets on Google. Additionally, you can see the search volume dynamics, as in how the number of searches has changed over the past twelve months.
CPC and paid competition
Discover the average price of a click you would pay in a pay-per-click (PPC) Google Ads marketing campaign. Additionally, you can see CPC data for other regions to have a better understanding of how competitive the keyword is globally.
Pick the right keywords
Build your new project's keyword list from scratch
Update and expand the keyword list of an existing website
Assess the competition
When picking keywords to target in search campaigns, you immediately see who you'll have to go up against in organic and paid search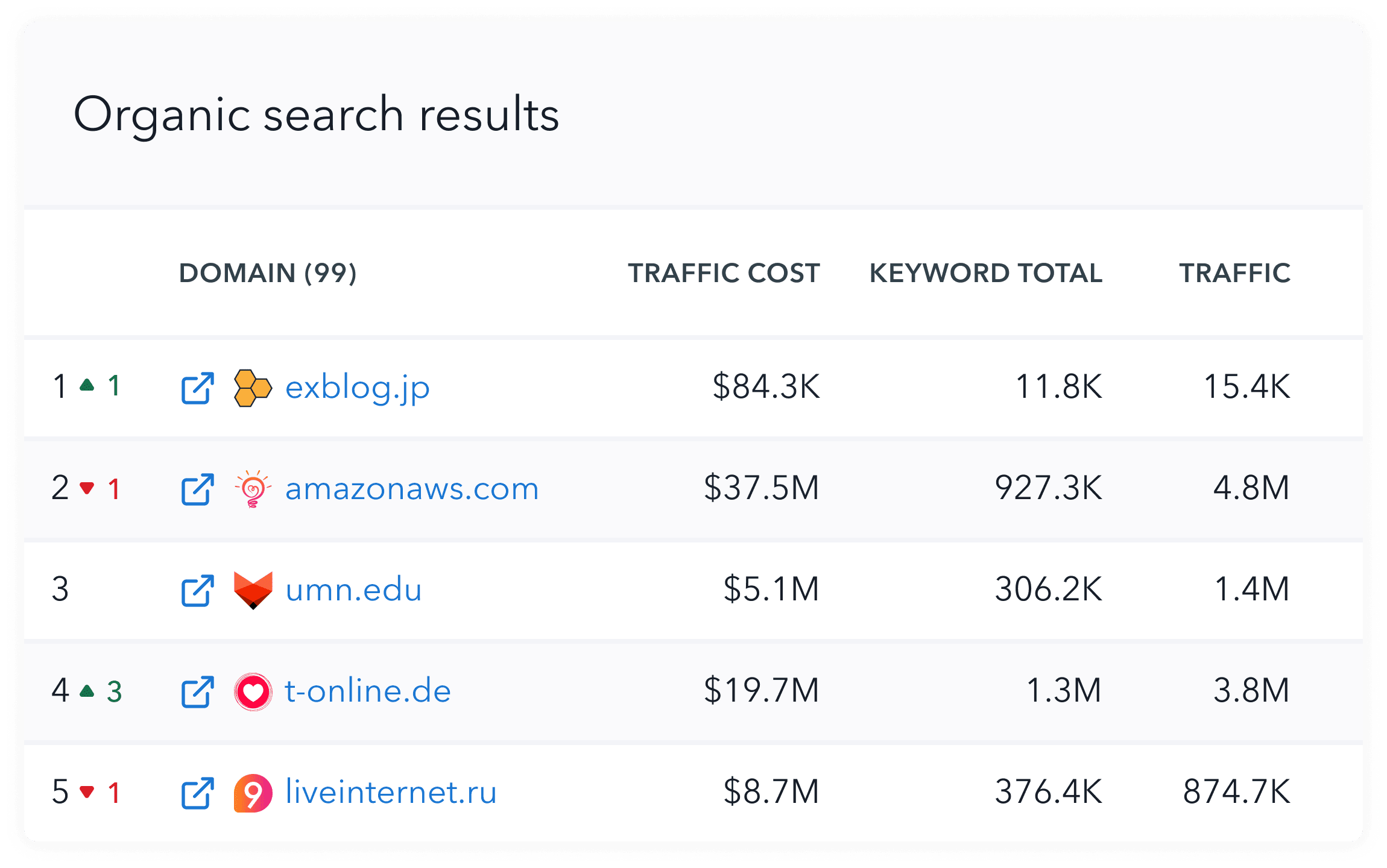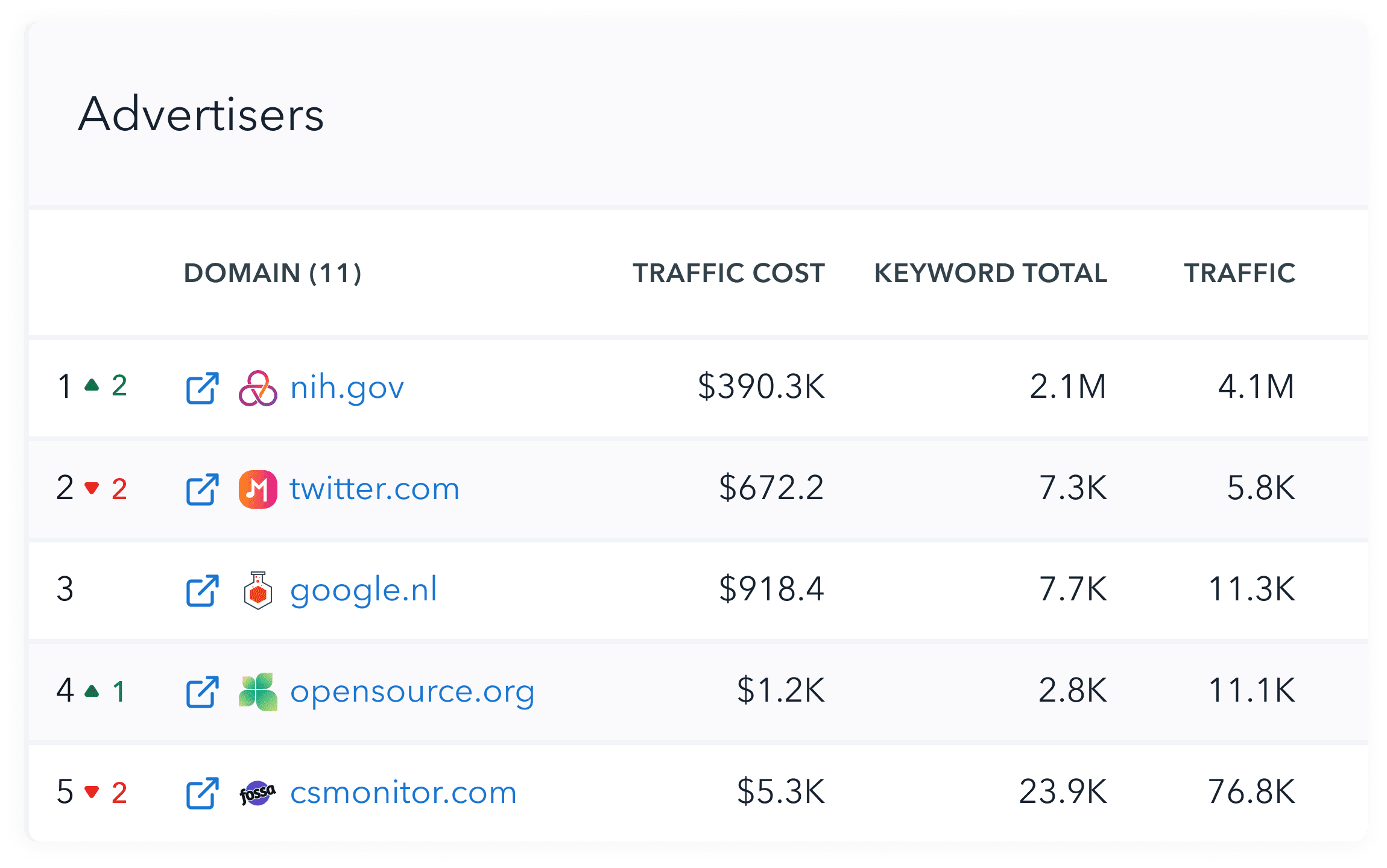 Analyze your competitors' paid campaigns history
Get a preview of the ads your competitors run to promote the analyzed keyword
Find out which competitor ads turned out to be more popular and effective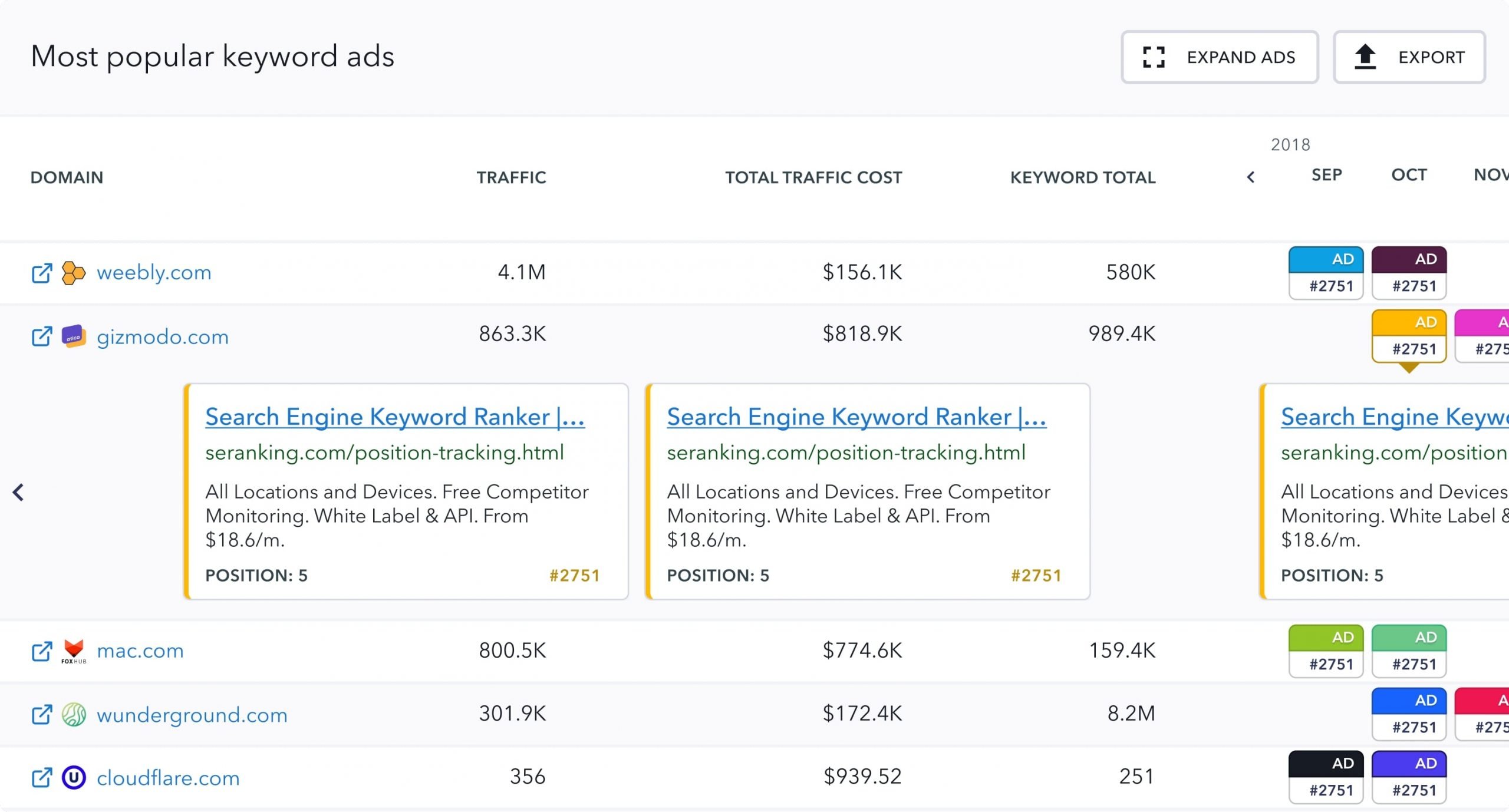 Bulk keyword analysis
Need to analyze hundreds or even thousands of keywords fast? With bulk keyword analysis, you don't have to worry that it will take you ages to get it done. Analyze search queries in groups and get a full report containing comprehensive data on all your keywords in a matter of seconds.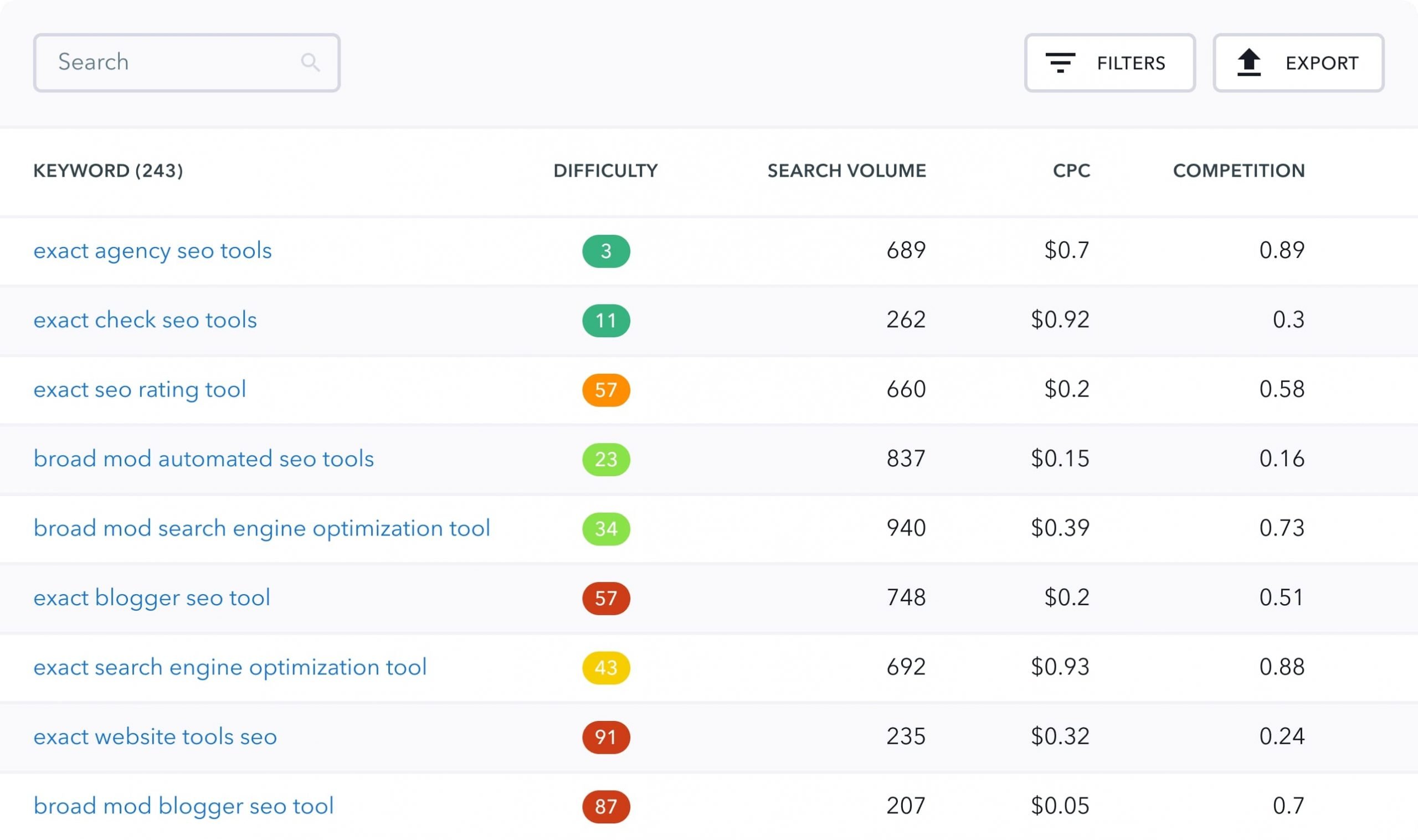 Use one of the largest databases on the market
Flexible pricing
Business
from
$189/month
10,000 keyword/url checks per day
Unlimited no. of websites
2,500 keywords
700,000 pages for website audit
Pro
from
$89/month
5,000 keyword/url checks per day
Unlimited no. of websites
1,000 keywords
250,000 pages for website audit
See pricing plans
Without a doubt an essential tool for our day to day work
As an International SEO Agency servicing clients in different countries and of course, different languages, SE Ranking is helping us with our clients International SEO strategies like keyword research, rank tracking and monitoring competitors across different countries.
Ideal SEO and PPC Tool for Professionals
When it comes to SEO, specifically competitor analysis and keyword research, SE Ranking is the go to tool for all your queries. The brand new updated dashboard (July 2020 release) provides incredible data and insights that is a beauty to look at with its new redesign. Not to forget about the backlink analysis which also had been updated and deep backlink data for your site and your competitors. The team regularly updates with new features and enhancements.
Bang for the buck SEO tool
SE Ranking does a daily update of your keyword positions and has the possiblity to track the visibility of a project. Also, I really like it that you can create a project and than add up to 5 different search engines (for example regions) to track within that project.
The SEO research tool is also really great. It gives a lot of useful information and great insights. We often use the data for good performing pages of competitors and we use exports of the data for keyword researches.
One to watch
The keyword rankings seem fairly accurate and the plans are quite generous in the amount of keywords and websites you can track, even on the lower budget plans. The research tools can also be very useful for competitor and keyword research, especially monitoring competitor Google Ads across domains and keyword groups.
I like it!
Easy to use, powerful website audit tools, easy to track keyword UI, great keyword research tool.
Join over 600,000+ users
You are in good company